Check Website Then Call Us
Confirm our stock and price.
*Condition of buying participation, see the notice to buyers page.
Delivery
We will deliver items to your house or shop.
Buy items from 500$ up, we will free delivery in Phnom Penh.
* Delivery date is Monday and Friday only.
Payment
After completed payment we will give items.
If you buy items under 500$ and you cannot pull your products out by yourselt, we will keep them within 3 days. Please be informed that your products cannot pull out before you finish your payment.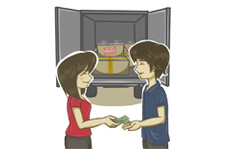 There are
3 reasons

of why our products are high quality

We, ASEAN TRADE CENTER pursue high quality products for getting satisfactions from all buyers more and more.

01
All products are from Japan.
All products are from Japan. We, ASEAN TRADE CENTER do not include Australian products and Korean products like the others. We accept containers from Japan only.
02
We have a network with the high level suppliers.
We, ASEAN TRADE CENTER have partnerships with the suppliers. who can supply the highest quality containers only.
03
We always feedback the information of the well selling products to our suppliers.
We, ASEAN TRADE CENTER always share the information with our suppliers about popular and fashionable products for bidders.